If you didn't see them, you heard them yesterday. The Snowbirds were in Niagara performing at Niagara District Airport. 
Other than the fact it was extremely hot, it was a beauty of a day for the Canadian Forces Snowbirds to perform their precision flying demonstrations at Niagara District Airport yesterday (September 20th, 2017). And we had a great seat in the middle of a vineyard. How appropriate for Niagara. 
Of course we were set up early with camera in hand and on the tripod, ready and waiting for the performance. With friends along to view as well. We were set!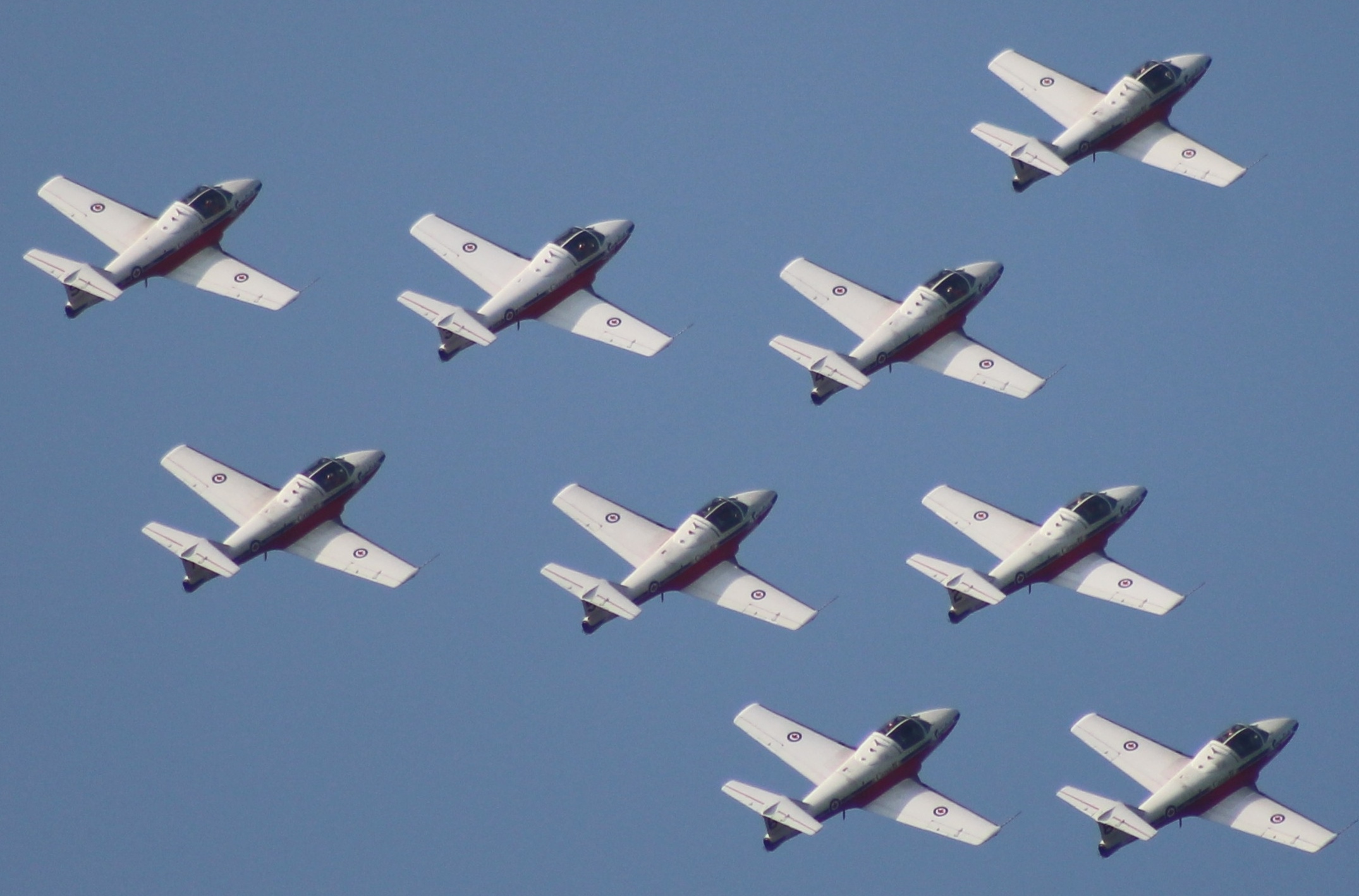 Wow! What a performance they gave. The sound could be heard for miles and rattled a few windows. We're still amazed no car accidents were caused by people craning their necks to watch as they drove. Now that would be distracted driving for you... 
So, if you know us here at Lev8, you know Andy loves his planes, so it wouldn't surprise you that we were waiting for the flights to watch in awe and capture the flying in photographs and even video.. And no, we didn't fly the drone, that would be against the rules -- too close to an airport.  Andy's other love is VERA! We're sure if you follow Andy Harris on facebook, twitter or instagram, you have seen his photos and videos of Vera, the Lancaster Bomber... if you haven't seen them, check back here often - we're sure you'll see a blog post or two eventually. 

A fabulous sunny and quite warm day for watching, we're so glad we did. Here are a few more photos...